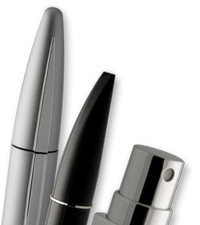 Crystal International (Group) Inc. is a privately owned global supplier for the color cosmetic, health and beauty, and fragrance industries. Crystal International (Group) Inc. has been supplying quality packaging since 1991.

We are deeply commited to customer service. We have structured our company on the belief that quality service builds sales. We specialize in plastic injection molding and glass components. We offer customized packaging from concept, design, and finished product. We have an extensive line of stock design packaging from lip gloss, lipstick mascara, eye liner, compacts, jars, pots, nail polish bottles, cosmetic bottles and much more.

Our affiliated manufacturing plants are located in Taiwan and China with sales offices in Toronto, New York, Los Angeles and Miami.